Addressing system definition
Addressing systems can be used to automatically create groups and data point filters based on the systematic naming convention of data point names. To that end, the addressing system of the project (i.e. the labelling strategy that clearly identifies every individual components) has to be defined beforehand. This allows you to create your addressing system from scratch.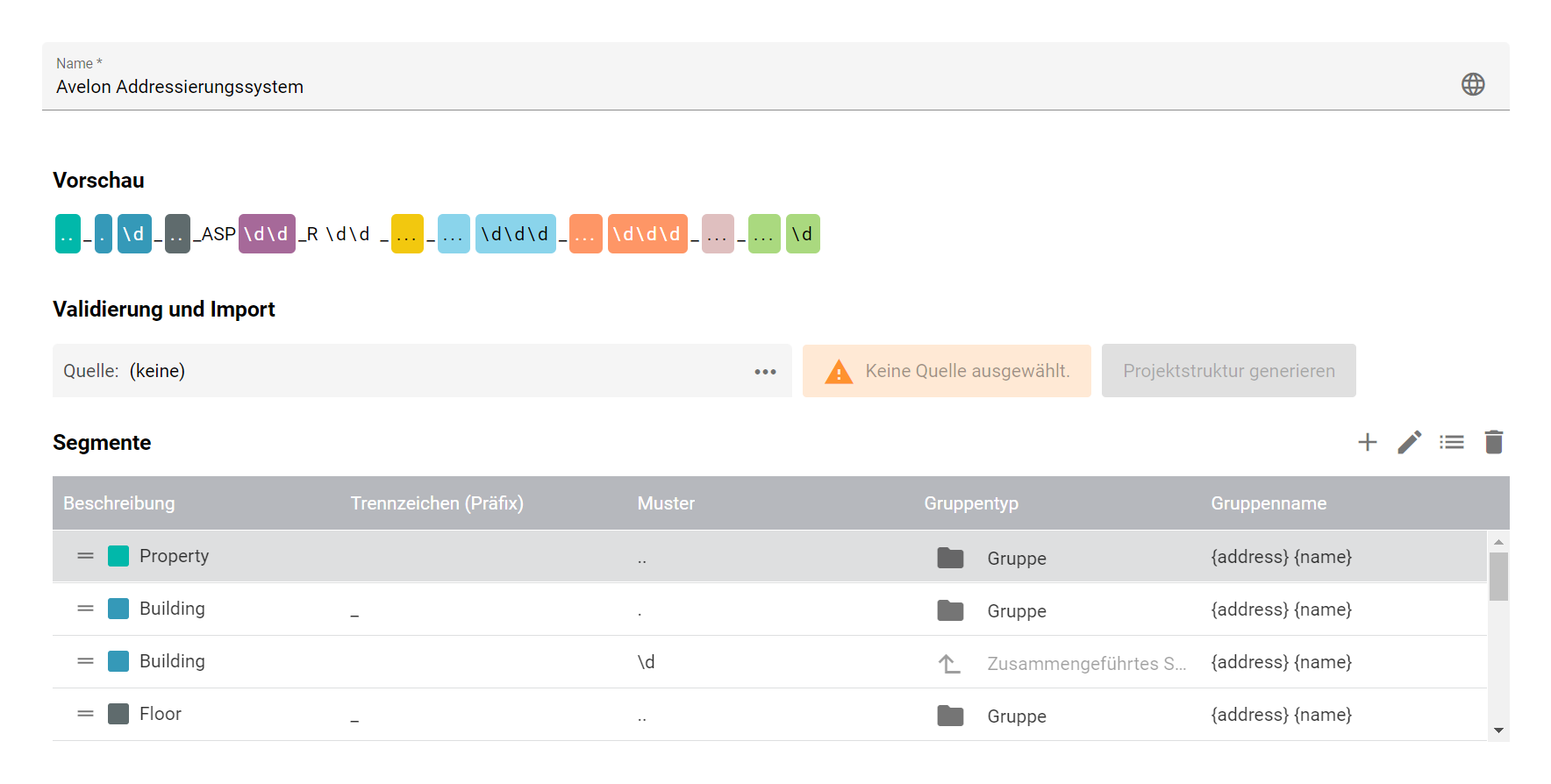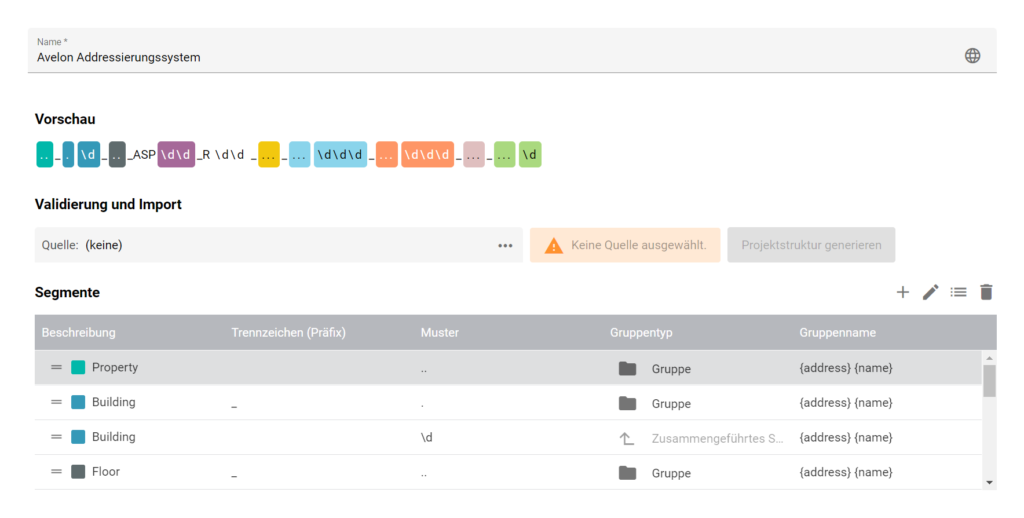 For more information, please read our documentation.
Beetle T6
Avelon Beetle integrates all systems with common standard protocols. With the introduction of the new, more powerful Beetle T6, we are expanding our hardware portfolio and aim to counteract potential supply shortages. The new Beetle T6 is more effective by a factor of 4 with comparable power consumption.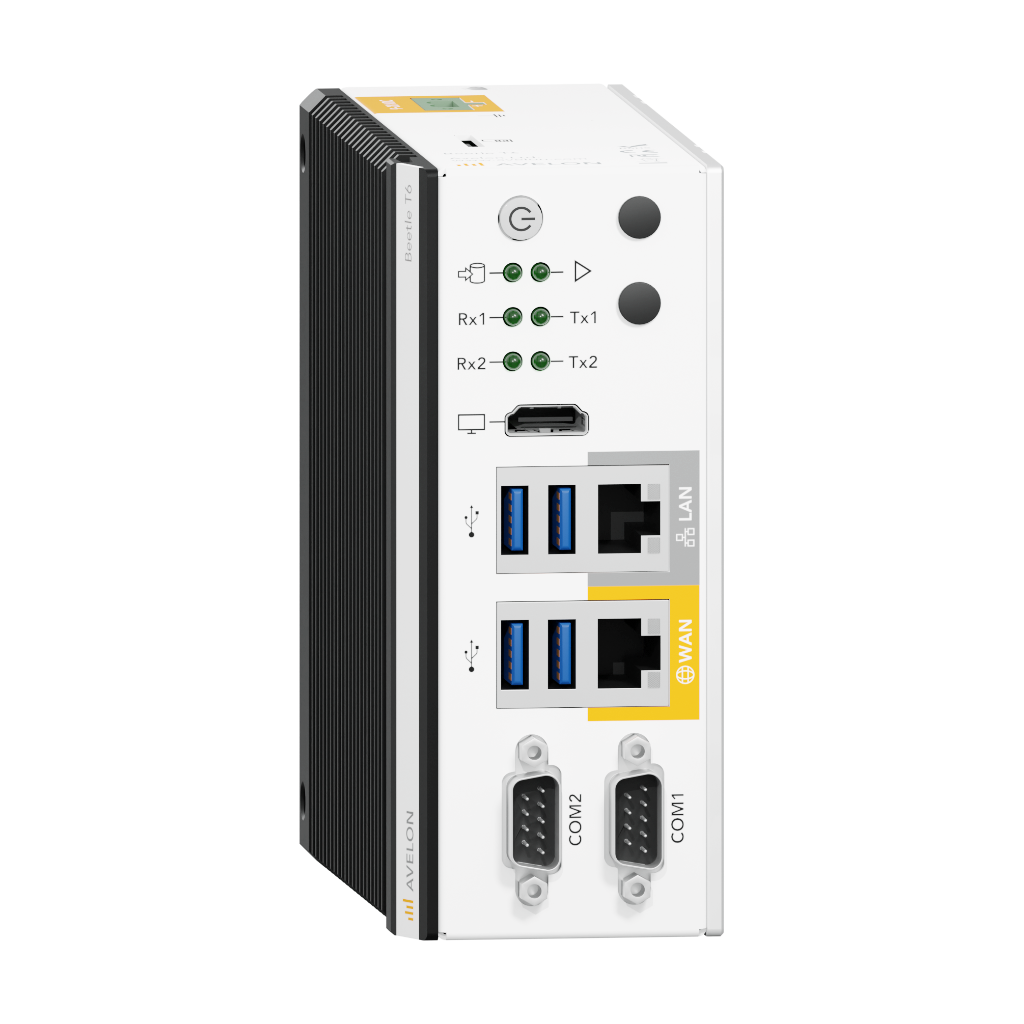 ThermoValve (LoRaWAN-based thermostat)
Radiators are one of the most suitable places to monitor and control the energy consumption in your home. Avelon now supports ThermoValve thermostats, which are LoRaWAN-based and easy to install.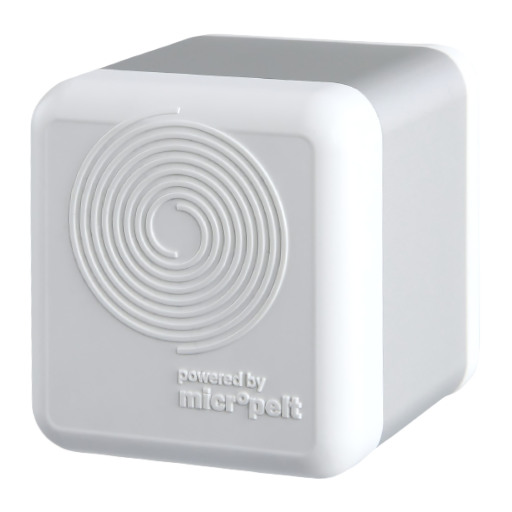 If the ambient temperature of the thermostat differs from the actual room temperature, e.g. because the thermostat is installed in a closet or behind a wall, it can be combined with a Wisely. The latter will communicate with the thermostat and send the correct room temperature.
Bug fixes and improvements
The Change of value (COV) mechanism of manual recordings has been extended with an increment setting and is now available for all types of data points.
When reconciling objects in the network, you can now choose whether the description and system name of the existing data points should be overridden or not.
We renamed "Carbon footprint" widgets and settings to "ESG/Media reporting" to better reflect that these widgets can be used beyond CO₂ reporting.
Improved highlighting of selected events in the schedule editor.
BACnet schedules without any referenced objects are supported. When adding new events to BACnet schedules from the schematic widget, the appropriate value type is inferred from the referenced objects and the default value (in that order). If the deduced type is an unknown enumeration or null, values from 0 through 99 can be selected.
The minimum allowed transmission period of IoT devices has been reduced from 15 minutes to 10 minutes.
We will now display an indicator on the measurement chart when measurements are not shown due to licensing restrictions.
All columns on the data point list can now be shown or hidden individually so that you can configure the list the way that's most suitable to you.
Data point details will now open in the data point sidebar instead of a new tab, allowing you to look at data point details without having to navigate away from the current view. If you still want to open them in a new tab instead, hold Ctrl while clicking on the icon (or ⌘ on Mac).
Beetle VMs unterstützen jetzt zwei Netzwerkschnittstellen.
Der IoT-Dienst läuft jetzt auch auf Beetle VMs, was bedeutet, dass Sie Beetle VMs als LoRaWAN-Netzwerkanbieter für Ihre IoT-Geräte verwenden können.
Sie können nun die Netzwerkschnittstelle einstellen, die vom Beetle für die Kommunikation über Modbus TCP verwendet werden soll.
Sowohl TABS-Einstellungen als auch die Konfiguration des Chirpstack-Netzwerkservers werden nun in der Datensicherung und -wiederherstellung des Beetle berücksichtigt.