The next-generation building management system
More transparency. More quality. Faster engineering. A more delightful operation.
Building Cybernetics enables its users to understand complex facilities and keep track of things: Avelon Operate. Avelon Operate is the next-generation building management system. It combines intuitive control technology with state-of-the-art web technologies. Your teams and customers will be delighted: For the first time, they have get truly comprehensive and transparent overview.
Web-based at the highest level and at high speed.
data points per schematic
pixels across each schematic
The control system for all levels
More transparency. More quality. Faster engineering. A more delightful operation.
Schematic creation has never been so fast.
Avelon Building Cybernetics turns the standard browser into a CAD application. Switch to edit mode and create even complex plant drawings directly and easily with the powerful editor.
Insert shapes and connect them dynamically. Place data points with drag & drop, or let the system insert the data points for you.
Avelon Building Cybernetics offers you rich shape libraries. Shapes are drawing elements based purely on SVG.
Get creative! Create your own shapes in the graphics program of your choice, import them into Avelon and animate the elements as you like.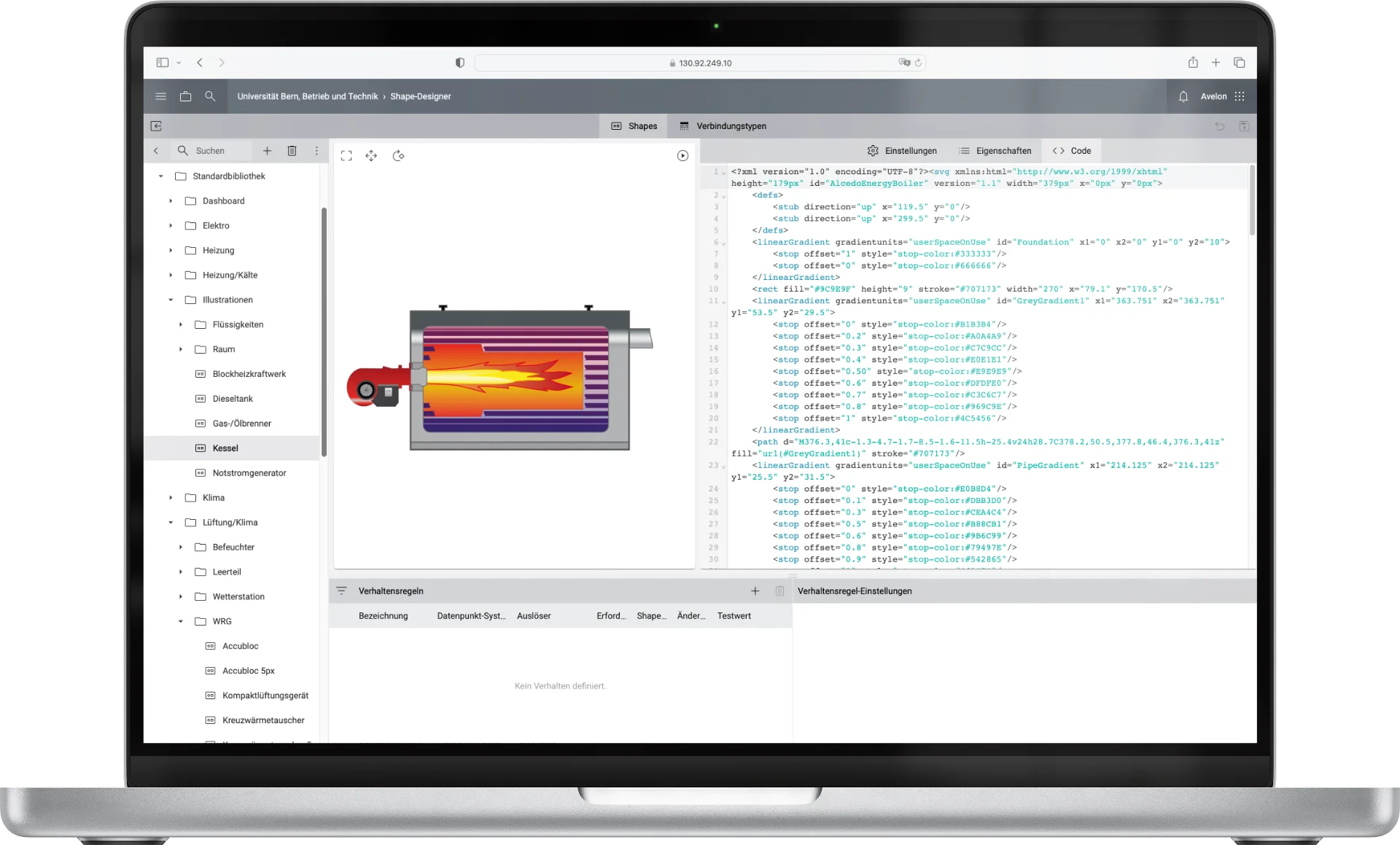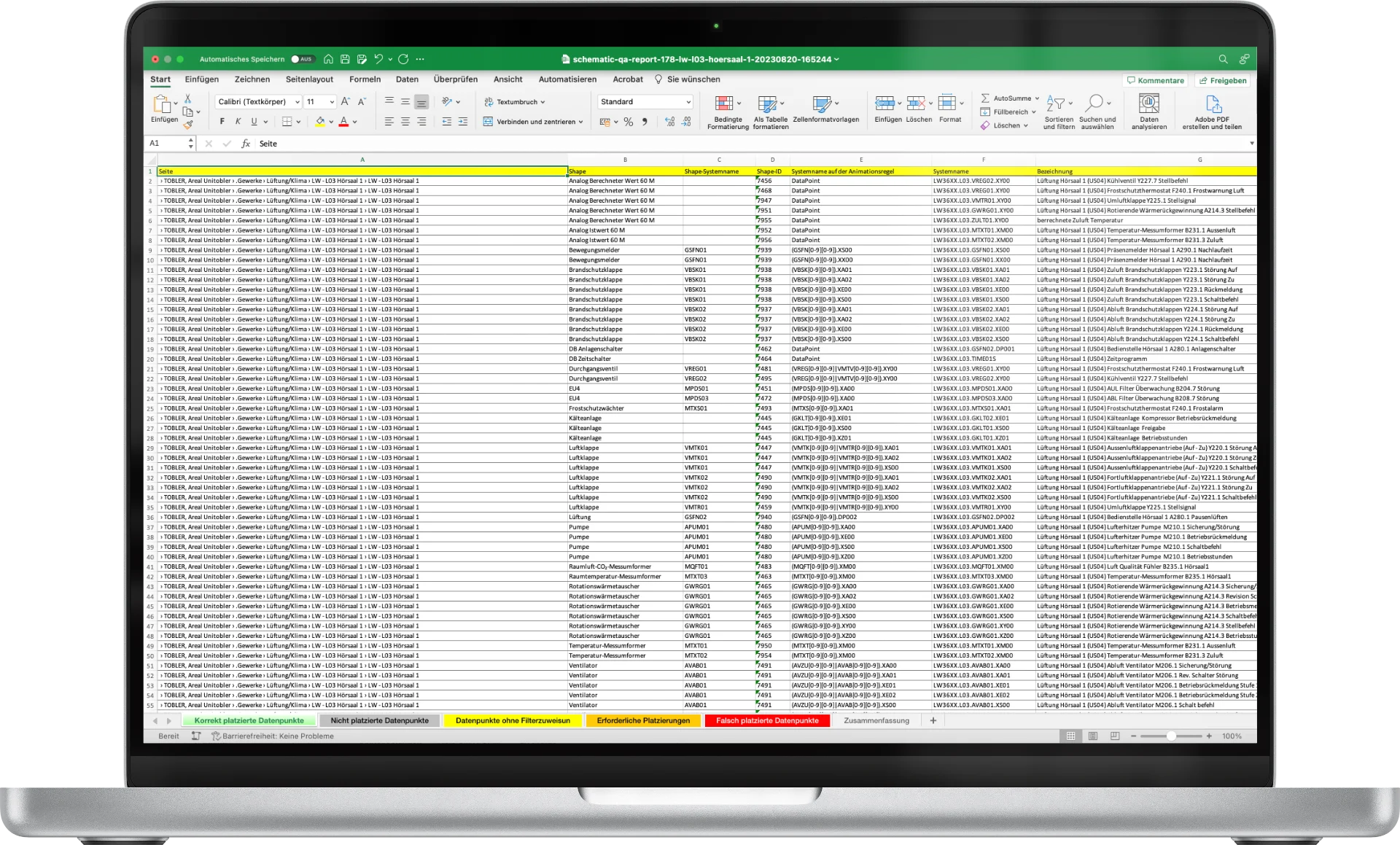 Avelon is Automatic Quality Control
Are all necessary data points available? Has everything been visualized correctly? Which data points are missing or have been placed incorrectly? Avelon Building Cybernetics answers all your questions in a report that also proves activities performed.
Operate and observe better
Single sign-on for more security
Avelon Building Cybernetics connects to various single sign on solutions. Manage your users, groups and roles via Microsoft Entra ID, Active Directories (AD), Active Directory Federation Services (ADFS), LDAP or even other authorization servers like Google or Apple.
Registered users and users authorized by you can elegantly access their assets and data on the Avelon Cloud or Alcedo Inhouse.
Focused on the essentials
User interfaces created with Avelon Building Cybernetics let you focus on the essentials. The attention stays on the operation.
Create rich charts as you like
Avelon Building Cybernetics' ad hoc charts let you combine any historical trends from a wide variety of sources.
All documents always at hand
With the integrated document management, all documents are always at hand – even on the road and on site. Versioned, of course.
Freely designable flyouts
With Avelon Building Cybernetics you design parameter pages, plant detail views and much more according to your taste.
All BACnet – and others too
Avelon Building Cybernetics explains even complex protocols like BACnet. The operation of schedules becomes as simple as managing appointments and serial appointments in Outlook. Simple and clear.
Floor plans with high quality and size
Floor plan displays of a new era: scalable SVG vector graphics with free sizes set new standards in presentation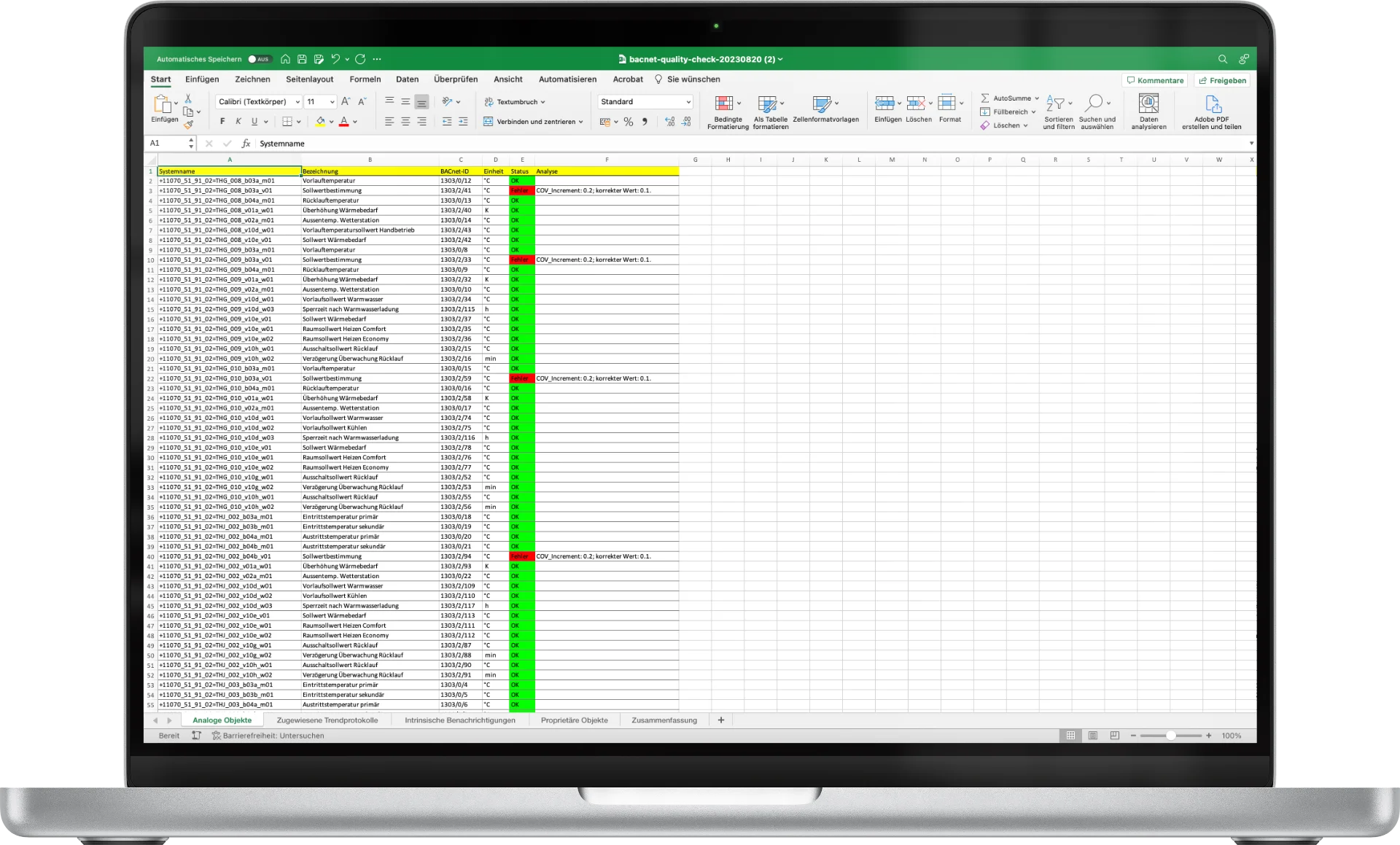 Is the alarm just called that or does it work? Do the live values come in the plant image? Are the trends present and correctly set?
The BACnet Quality Check – another quality gate – checks what is going on. With Avelon Building Cybernetics you can correct properties from the management level.
Scales from a small system to the highly available Private Cloud
The Avelon Cloud and Alcedo Inhouse are the same system. Only the structure and localization is something different.
With Avelon Building Cybernetics you cover the complete range: from the small system via the Avelon Cloud or Alcedo Inhouse to the high availability private cloud.

Documentation and traceability made easy
What else might interest you