Product overview and shop
Discover the products and services of Avelon and find the right solutions for your project. Of course we are always at your disposal if you have questions.
Avelon Beetle integrates all systems with standard protocols. Connect meters, automation stations or other devices via network or local connections.
Wisely seamlessly records selected parameters and measures room temperature, humidity and air quality. Simply scan the QR code and it's ready to use.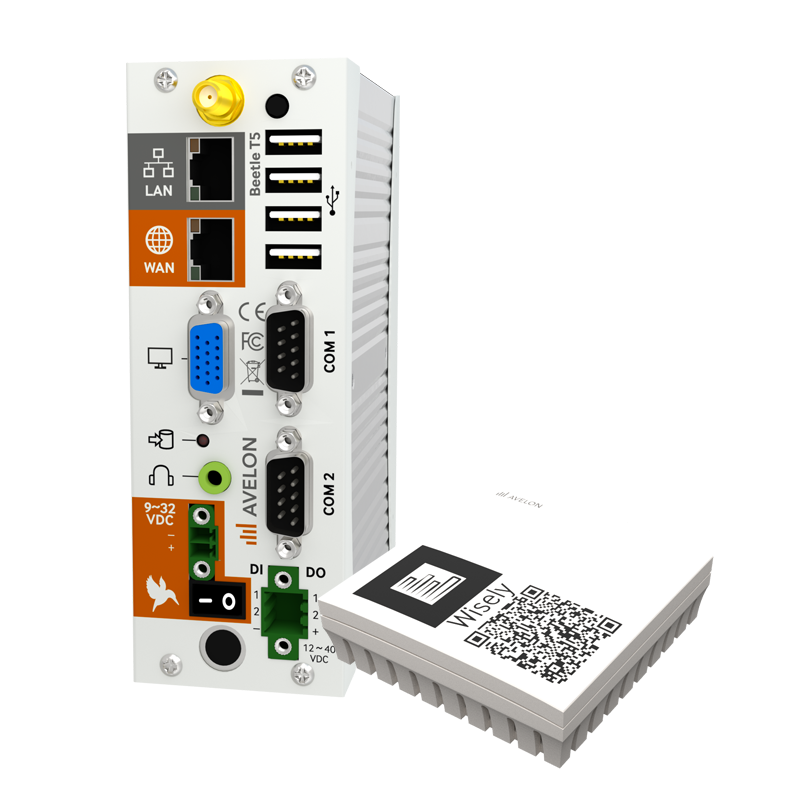 Wisely and Beetle – a dream team
The Avelon Wisely room sensor is installed in no time and records selected parameters in the field without interruption. It monitors them and can send an alarm if large deviations occur. For example, it measures room temperature, air humidity and – in an extended version, by means of a CO₂ measurement – even air quality.
With the affordable smart comfort sensor, you can combine professional building management with tenant assistance systems. Wisely becomes a hub for everything: from room conditioning to instructions for built-in devices and tenant/management communication.
Would you like to stay up to date? We're happy to send you interesting information about our products, the Internet of Things and Avelon.