Technical Management
Building Automation
Investment protection with Avelon – transparent operation with meaningful benchmarks.
Finding the balance between costs and preservation of the investment is a challenge in which we support you. We combine control system, alarm system and energy management and connect stakeholders. With meaningful benchmarks on operation, costs and energy efficiency, we provide a basis for decision-making for portfolio management.
The Building Management System
As a high-level control system, as a control and alarm system or as a local visualization – our systems are in use for all integration depths and ranges. We combine modern control technology with alarm management, energy performance and all widgets in one view. Your customers will be pleased: For the first time, they have a real overview.
Performance matters – maximum possibilities
Absolute freedom with CAD in your browser
Quickly adjust a schematic? Or create one? Switch to edit mode and use our powerful design tools directly in your browser. Insert shapes, connect them dynamically and place data points with drag & drop. It even works with one finger on your tablet.
The Avelon Heads-up! app is your mobile alarm center with push notifications, SMS and alarm synchronization. Just like any ordinary phone call, the app notifies users and can provide them with alarm instructions or read the alarm message aloud.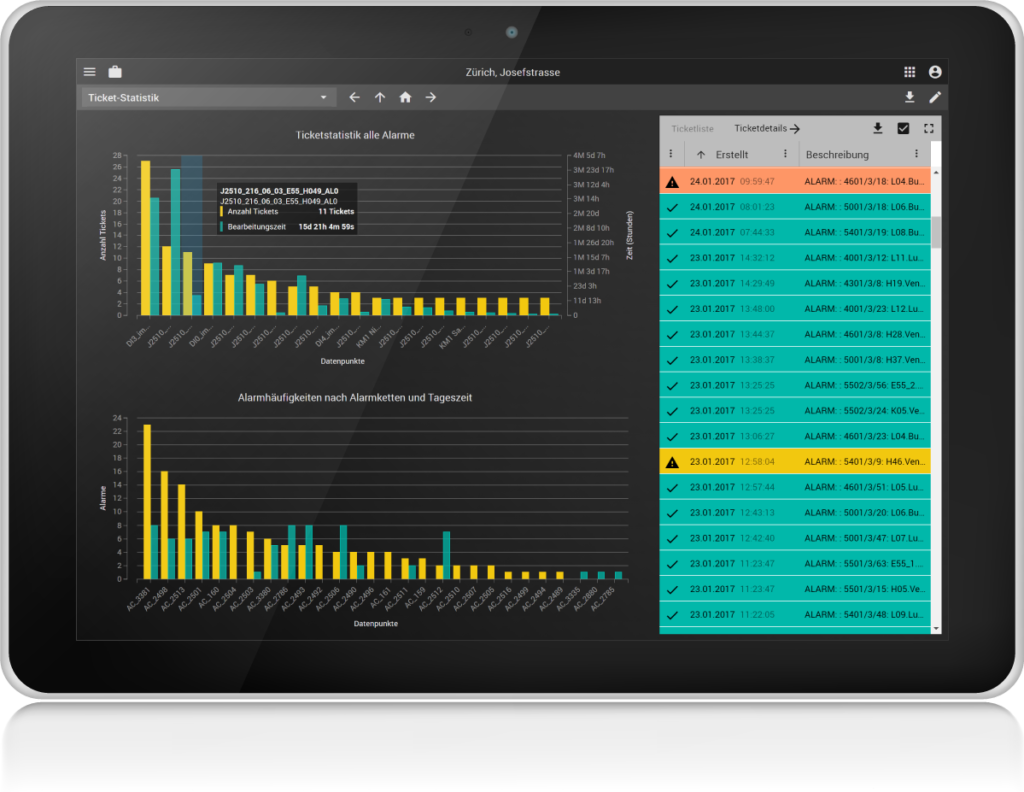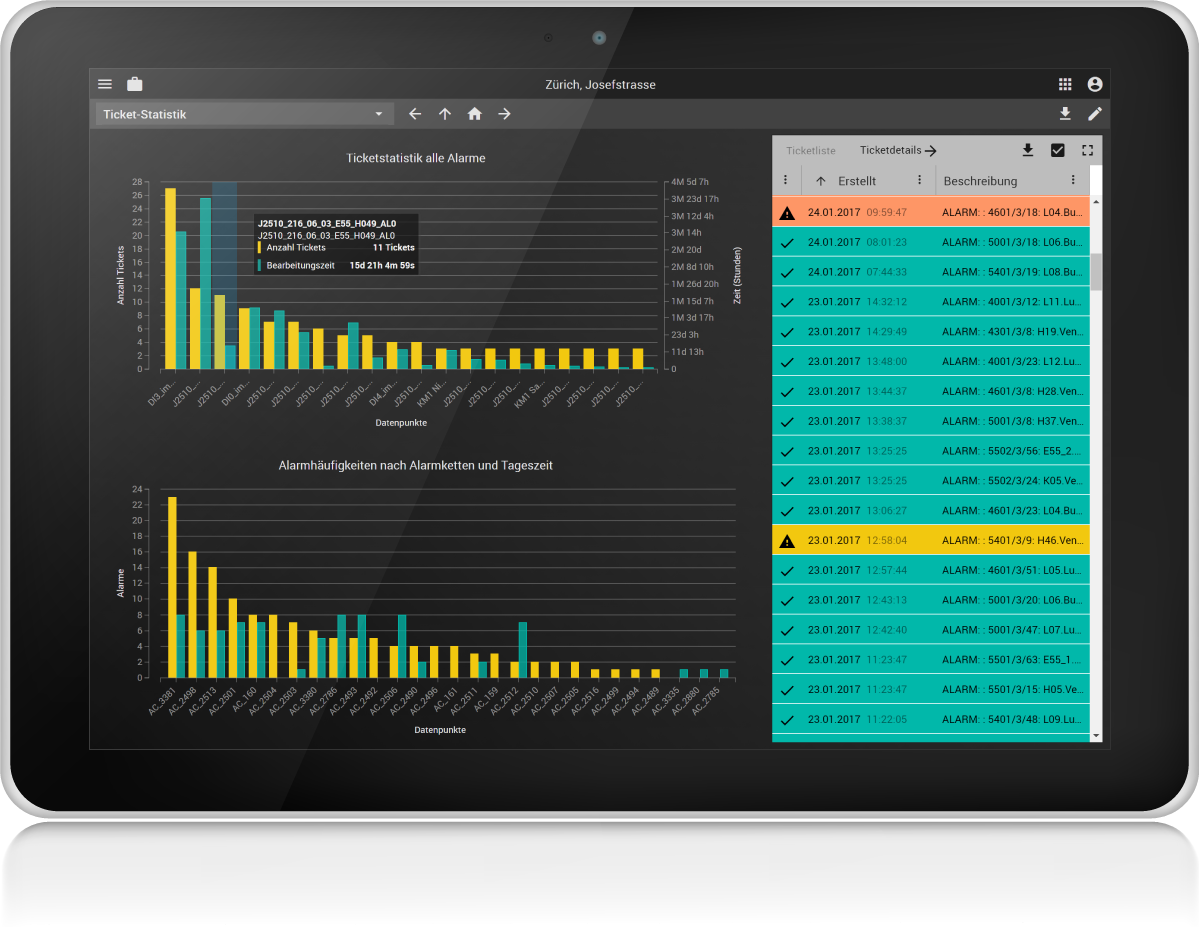 Extensive analysis functions
Every action costs money. Even more so on weekends. Which alarms occurred how often? What was the cause? How long did it take to clear it? We will answer your questions.
My buildings.
My overview.
Mobile everywhere: the smart Heads-up! app bundles tenant messages and alarms. You can keep an eye on all customers and properties, even if you're a third-party service provider.
Would you like to stay up to date? We're happy to send you interesting information about our products, the Internet of Things and Avelon.