Avelon energy management for informed decisions
Correct decisions need a sound basis
At the beginning, energy management does not know exactly how much can be saved. With us you start your energy management project without any hurdles and scale as soon as you have identified the potential. With us, you will receive meaningful reports for building owners and the portfolio management.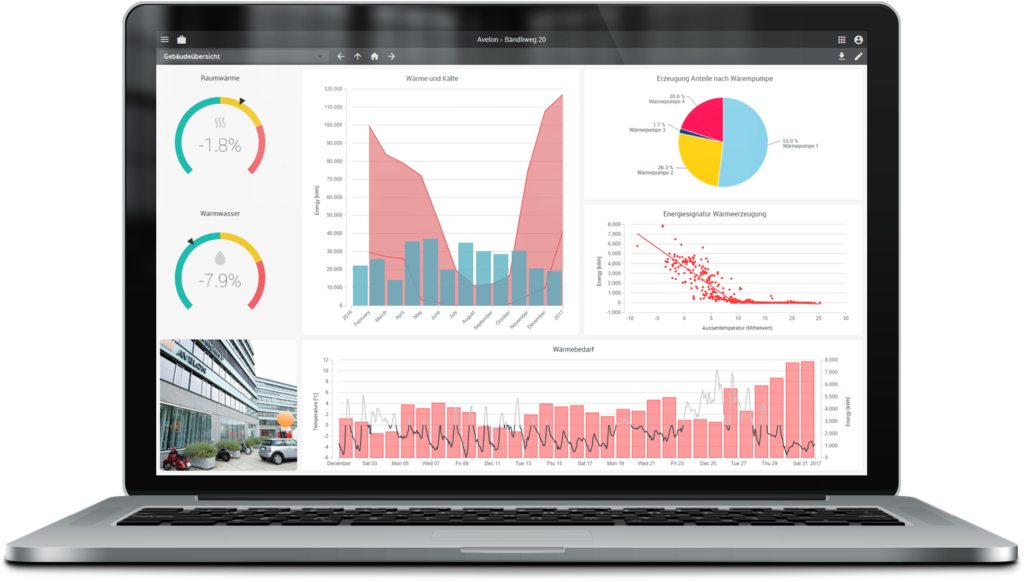 Avelon energy management provides you with the evidence you were looking for. Visualize correlations, freely design your dashboards and emphasize what's important. How do you create impressive reports? Avelon Energy Reporting brings the cloud to your office where you can create professional reports the easy way.
Arrange your views flexibly. With Avelon dashboards you design your pages as you like. Do you want to bring your energy management presentations to your tablet or smartphone? No problem with Avelon. Your dashboards and widgets adapt automatically due to the responsive design.
Use our extensive library of powerful widgets for professional energy management.
Avelon Reporting in Microsoft™ Office
Create professional reports with Avelon Reporting for Microsoft Office. Avelon Reporting connects your Microsoft Office with Avelon Cloud online. You create your reports easily in Word, Excel or PowerPoint. By uploading them to the cloud you can automate report creation.
Integrate your analyses from your browser…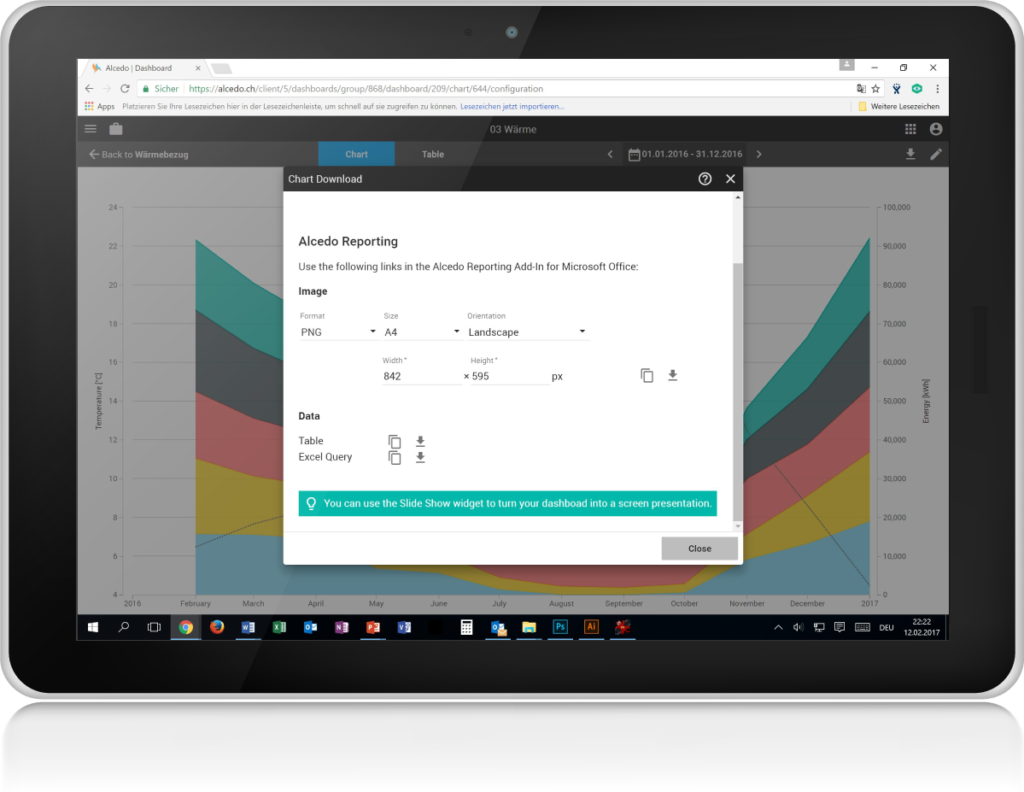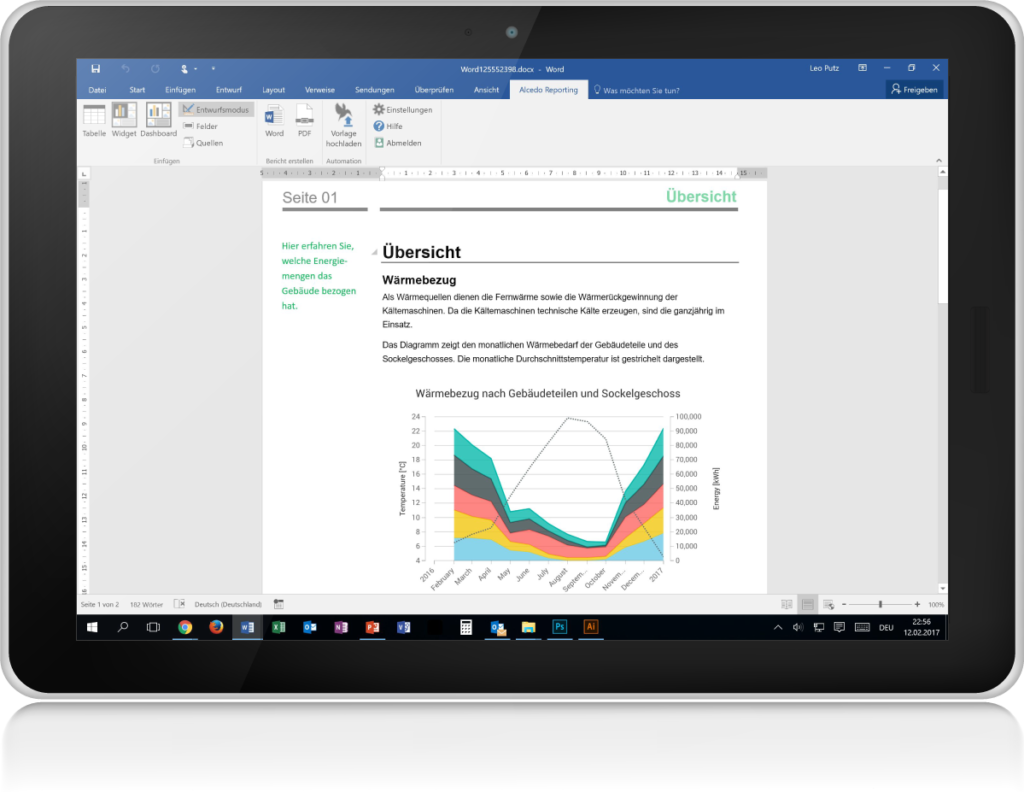 Trending, curve fitting? Nothing could be easier
Do you need trend lines (regression lines) that model the behavior of your measurement data? That's easy. Powerful tools such as curve fitting with linear, piecewise linear, polynomial, exponential or logarithmic functions can be configured with just a few clicks. The result of the calculations can be displayed next to the chart.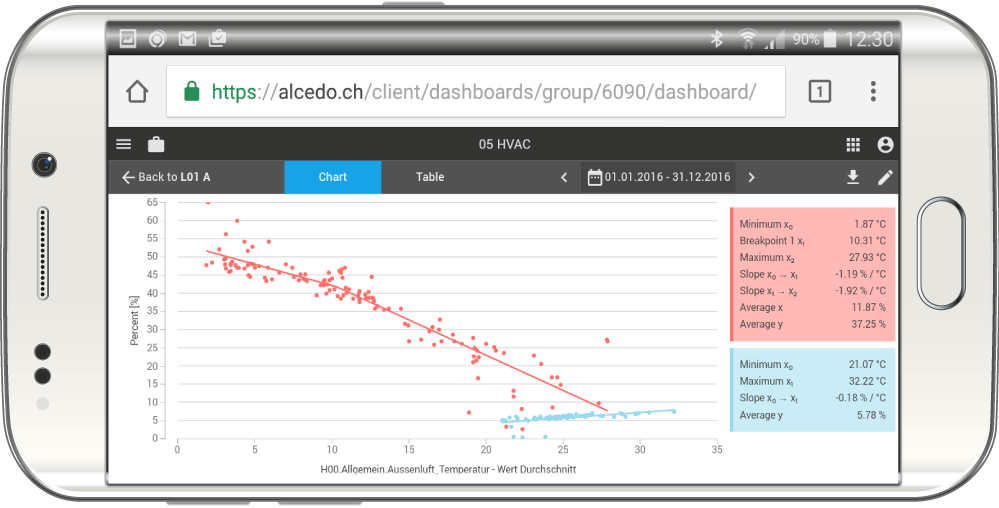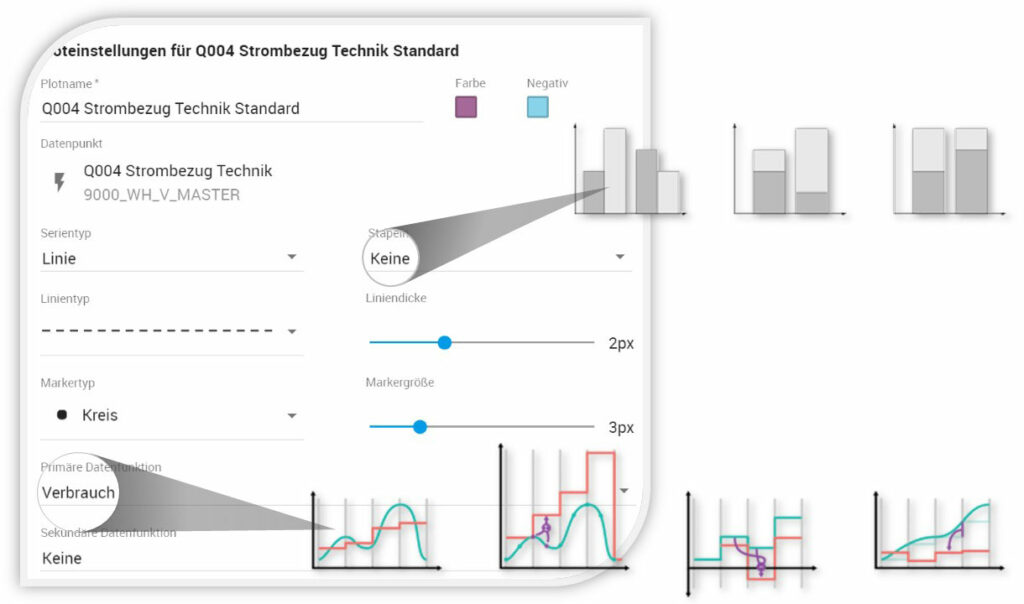 Just calculate the annual consumption or the monthly consumption from meter readings? How about the daily consumption? Maybe also aggregate the values and relate them to the comparison period? Where others need to calculate, simply choose your data functions in Avelon. Calculations like average, minimum or maximum are a piece of cake, too. You are completely flexible in choosing the time window.
Would you like to stay up to date? We're happy to send you interesting information about our products, the Internet of Things and Avelon.