One Beetle to rule them all
Set entire buildings on a solid foundation with one device.
Avelon Beetle integrates all systems with common standard protocols. For example, one Beetle is sufficient to bring a small apartment building online — but also a building complex with 500 residential units, a power station or an entire airport with thousands of square meters, over 150 commercial and rental spaces and 20'000 data points. One Beetle can master them all. Beetle uses open interfaces to create ecosystems from different systems and facilities. This saves time in the engineering process and increases operational quality.
Connect meters, automation stations or other devices to the Beetle via network or the local connections. Check the function via your web browser, the rest can be done via remote access from anywhere, anytime. Your systems can go online that easily. Extensive testing tools and the intuitive web interface allow easy integration of fire alarm systems, building automation, meter systems, etc.
An excerpt of the supported standard protocols:
ESPA 4.4.4
BACnet/IP
Modbus RTU, Modbus TCP
M-Bus
Email (any format)
The alarm transmission is monitored and encrypted for all protocols.
The clinic group Valens is the largest rehabilitation provider in Switzerland. At their headquarters in Valens, the group rely fully on the solutions of Avelon.
Continue »
We were privileged to support SBB, one of the most important infrastructure managers and largest real estate owners in Switzerland, with our services and products.
Continue »
The new SCOTT HQ is a technical marvel which we were privileged to equip with our Avelon solutions in cooperation with Hediger Automations AG.
Continue »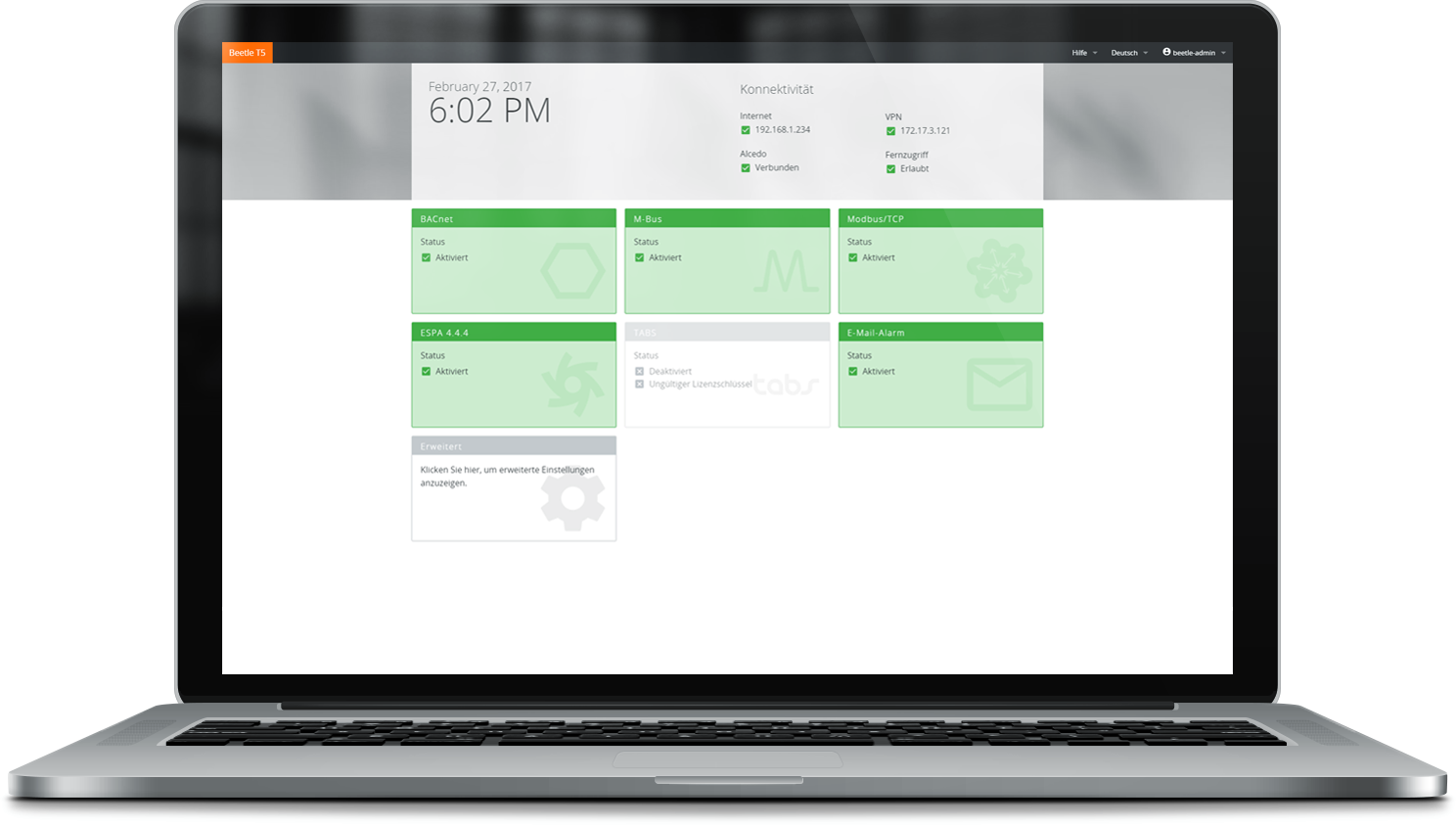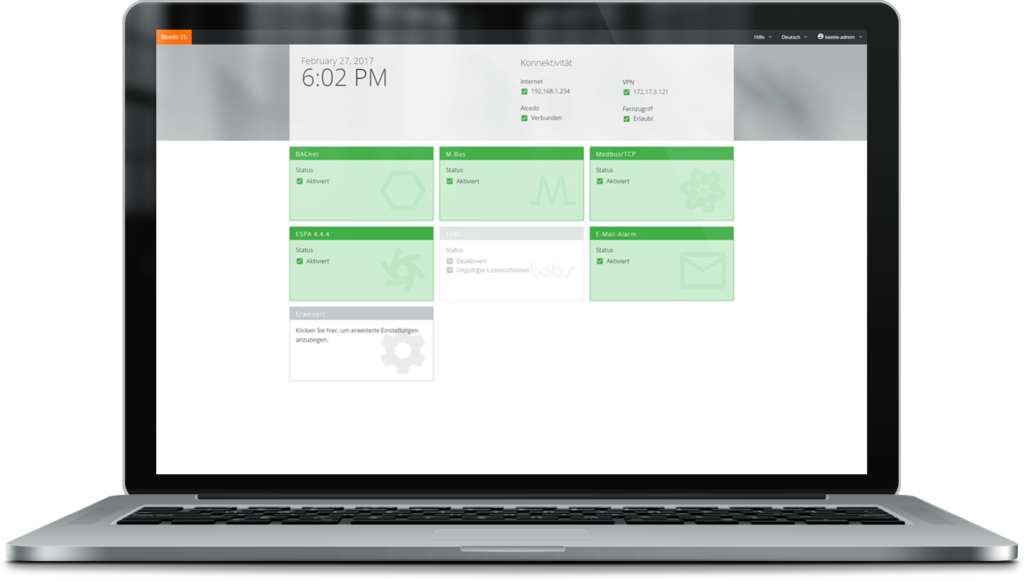 The Beetle hosts the necessary processes that are required to run on site. Data recording, alarm evaluation, alarm acceptance, encryption, routing, various protocols – the list goes on. You can determine what should and should not run via the web interface.
Whether apartment building or airport – Beetle and Avelon Cloud offer the right solutions. Start with the bare necessities and add packages as the project requires it. Everything can be easily set up via Avelon Cloud – new packages, new services, and all changes can be configured comfortably in your browser.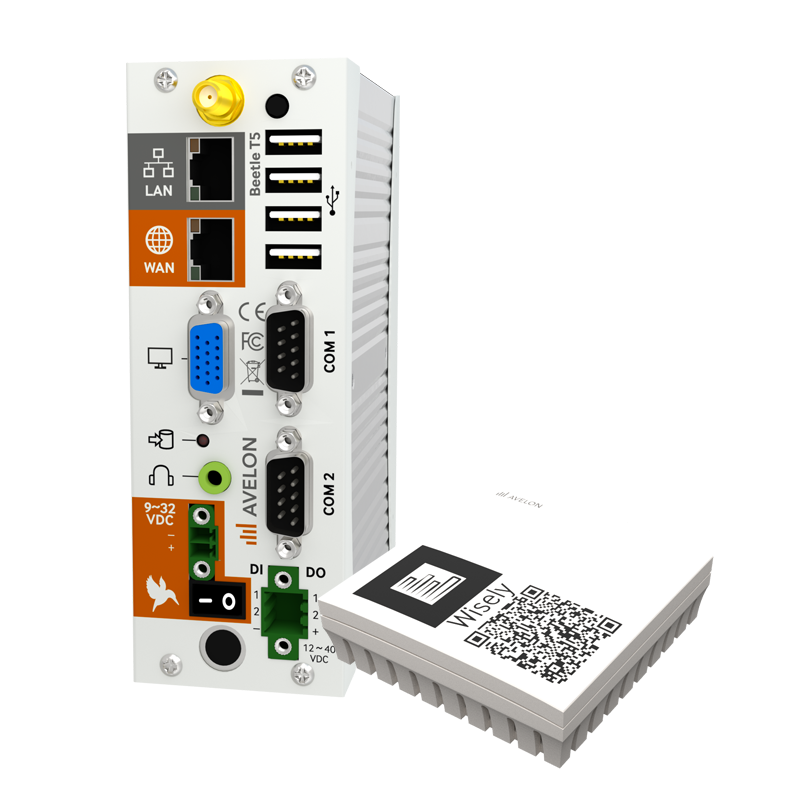 Wisely and Beetle – a dream team
The Avelon Wisely room sensor is installed in no time and records selected parameters in the field without interruption. It monitors them and can send an alarm if large deviations occur. For example, it measures room temperature, air humidity, and – in an extended version, by means of a CO₂ measurement – even air quality. With the affordable smart comfort sensor, you combine professional building management with tenant assistance systems. Wisely becomes a hub for everything: from room conditioning to instructions for built-in devices to tenant-manager communication.
Would you like to stay up to date? We're happy to send you interesting information about our products, the Internet of Things and Avelon.