One device to place all buildings on a solid ground.
The Avelon Beetle integrates all systems with common standard protocols. With its modular license model, it is suitable for the retail market, multi-family house, site development with 500 residential units, industrial operation, data center or power plant with 20,000 data points. Beetle can handle them all. Avelon Beetle uses open interfaces to create ecosystems from different systems and facilities. Its engineering is intuitive and time-saving.
Works. Even without internet.
It must also work without the Internet: The Beetle operates 100% in the automation level and also works without the Internet.
Collaboration. Independence. Beetle.
Intuitive integration. Finish it off in the office.
Beetles bring devices online in a snap. Powerful testing capabilities and the visual explorers make integration easy.
Then it's on to the office, because the Beetle enables remote access to the local network.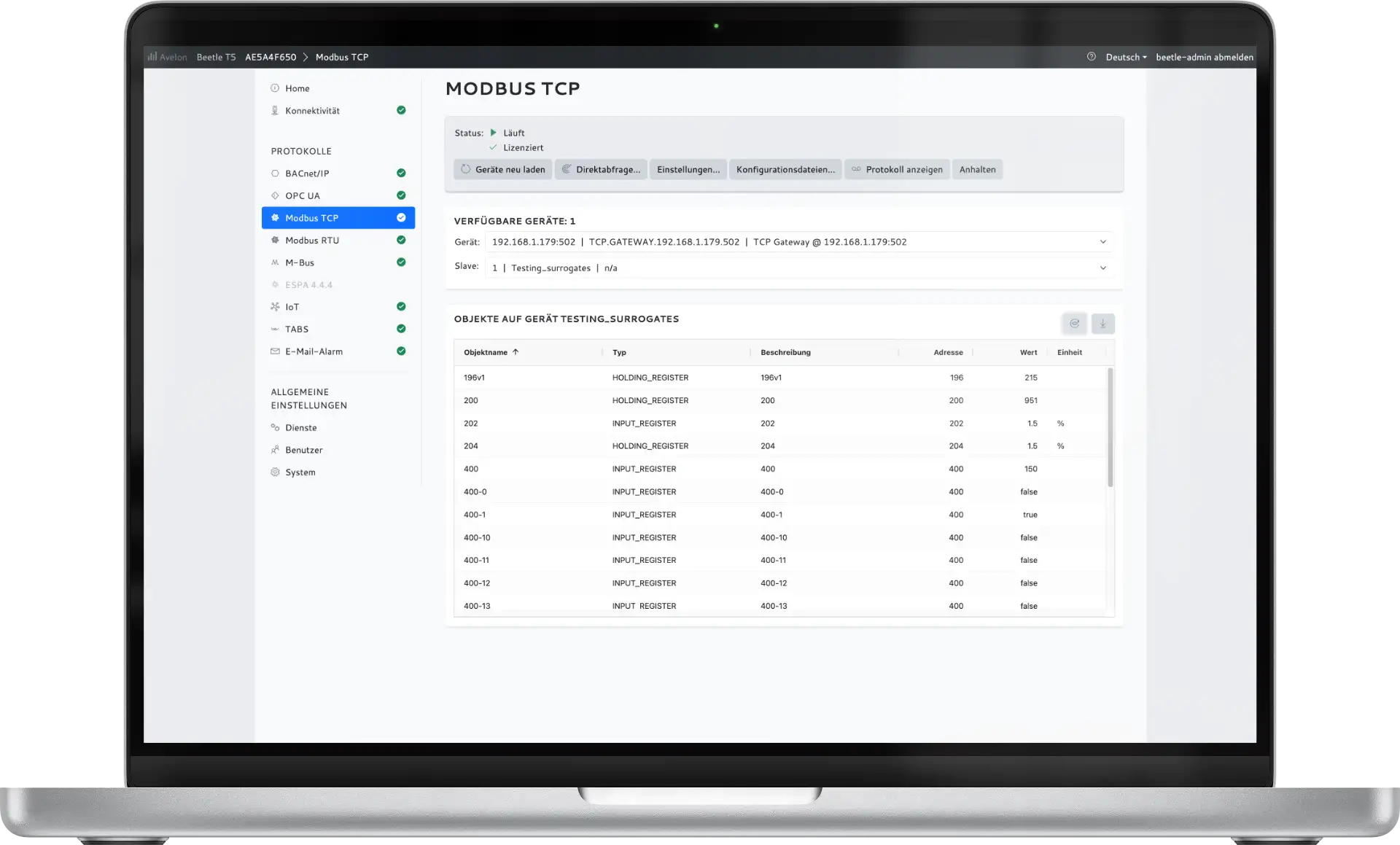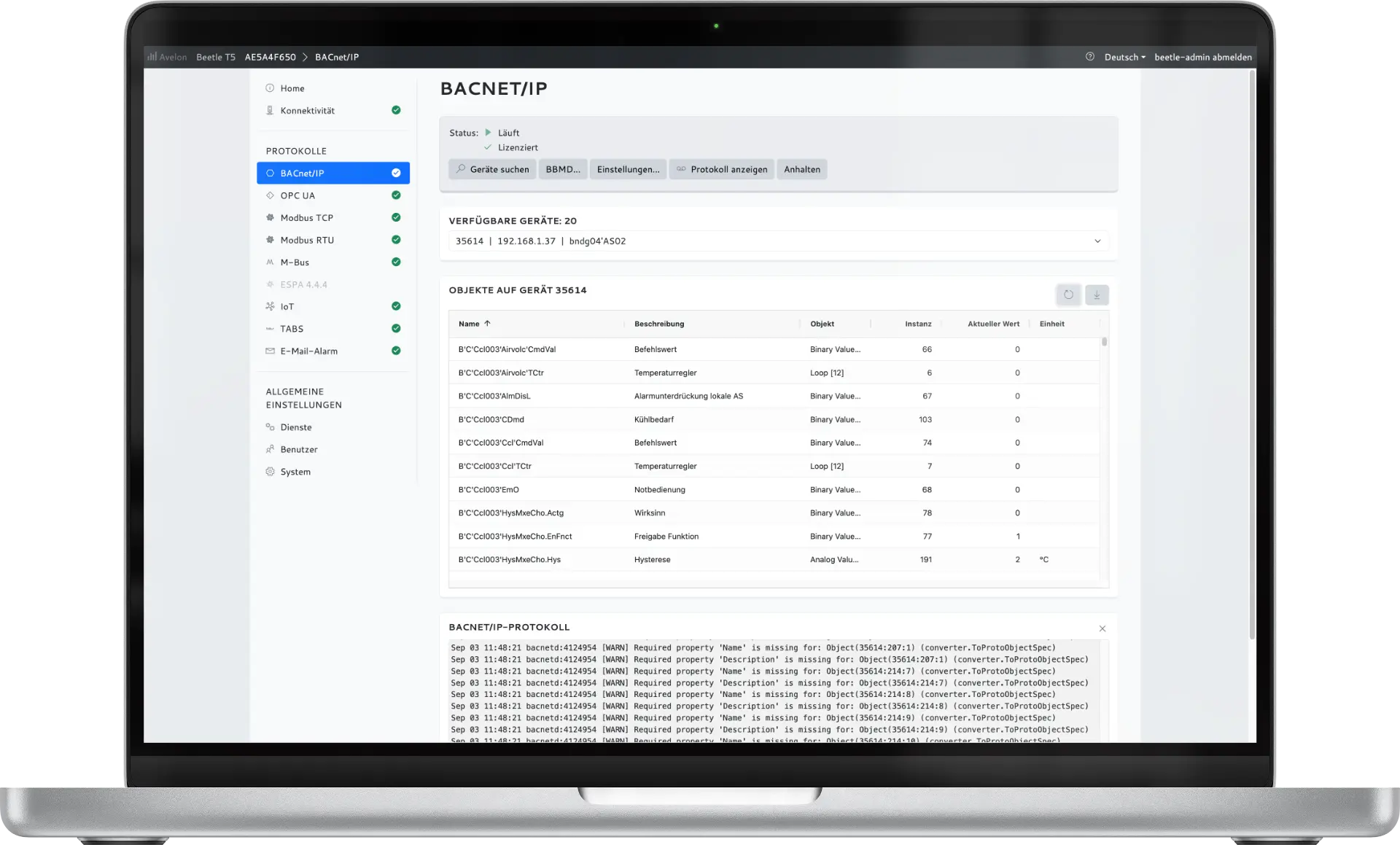 Avelon Beetles speak and integrate everything that is BACnet. And they also translate everything to BACnet. So they can be integrated into any plant, regardless of the manufacturer.
The hardware Beetles are edge devices that run all the necessary services in the building. Services are compiled according to the situation. They can be expanded with external devices.
Software Beetles run as Docker containers on Alcedo Inhouse systems or as a stand-alone VM. Only the virtualization determines the possible performance. For very large systems, virtual Beetles are in use.
Avelon Beetle is a software concept. It runs on edge devices, as a virtual machine or Docker container in Alcedo Inhouse systems.
Beetle T5

Beetle T6

Beetle Appliance

Seriell
LAN
WAN
Mobilfunk

Seriell
LAN
WAN
Mobilfunk

Einfache Aktualisierungen

Professionelle Aktualisierung
(inkl. Betriebssystem)

kleine und mittlere Systeme
erweiterte Anforderungen

Avelon Cloud
Alcedo Inhouse

Avelon Cloud
Alcedo Inhouse
The right technical integration for every property.
With a range of operational and technical capabilities, Avelon makes data collection efficient and focused.
The weighting of a property or site determines the technical integration – not the other way around.